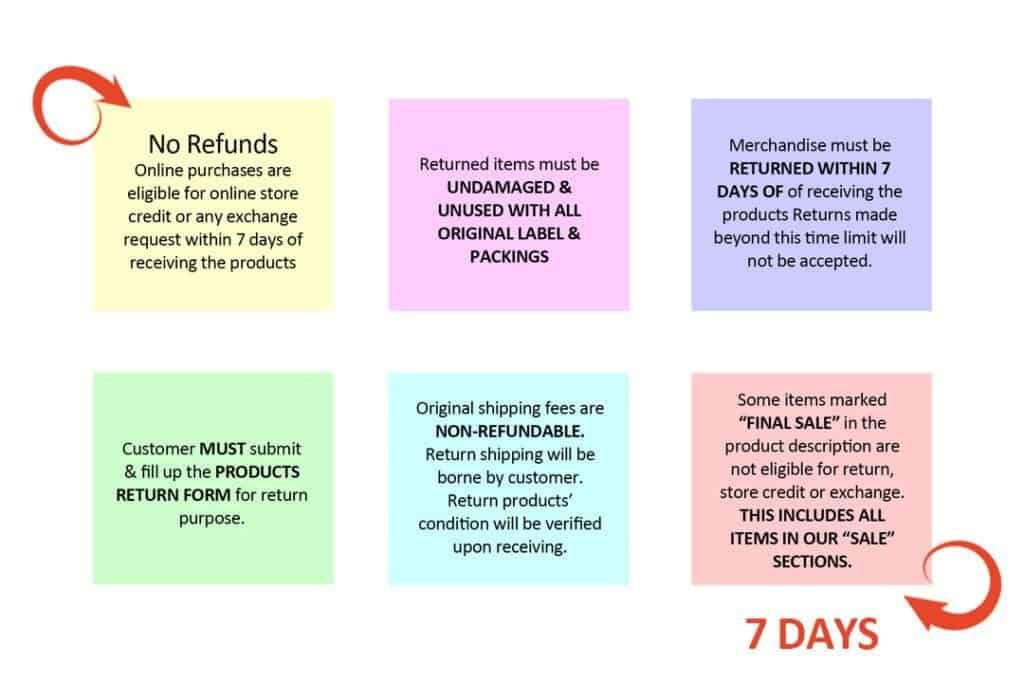 You can return your order within seven (7 days) of receiving the products. If you receive all items from one order in several deliveries, the 7 days return period begins on the day you received the last delivery.
In order for a return to be accepted, it must meet the following conditions:

the product must be unused and intact;
the product must be in its original state of packaging with the original tags attached; and
Accessories must have all parts of the original packaging. Accessories must remain vacuum – sealed if it comes in a sealed packaging.
Returned products are inspected by our Kitchen711 Quality Assurance Department. Please take note that some items marked "FINAL SALE" in the product description are not eligible for return, store credit or exchange. THIS INCLUDES ALL ITEMS IN OUR "SALE" SECTIONS.
Kitchen711 will only proceed to refund to you if the defect of the product was caused by reasons of materials use or assembly process by Kitchen711.
We do not refund products:

obtained from a source other than kitchen711.com.my;
damaged by abuse or negligence (exposure to chemicals, caustic substances, open flame, high heat, sharp object, etc.)of or mishandling by the buyer; and
damaged by misuse or activities other than the intended purpose.